Draw mode
You can select the following drawing modes: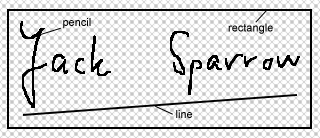 The crop mode is used to draw a rectangle crop border around the signature.
The crop dimensions are displayed.
The crop border will not be displayed after you finish drawing the rectangle.
When you press the Create button, an image of size Width x Height px will be created.